As more and more brands in Europe look to the South Asia markets for growth opportunities, Asendia is aiding clients through its West-to-East initiative. Olivier Linchet, CEO South Asia Asendia, tells us more about the initiative, how he's overseeing the growth of the business, key growth markets and goals for the next 12 months.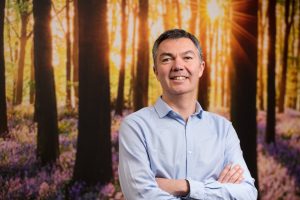 Tell us a bit more about your organisation and the clients and markets served?
Launched in 2012 by La Poste and Swiss Post, Asendia operates across the world, providing e-commerce solutions for businesses selling internationally. We bring together a wealth of international and local expertise, and an agile network that delivers to more than 200 countries and territories. Employing over 1,500 people, we have operations in North America, Europe, Asia and Oceania and final-mile delivery partners across the globe.
While Asendia's origins are in the mail business, today we are also at the forefront of the burgeoning e-commerce industry with our range of parcel solutions, e-PAQ. We deliver millions of items globally for retailers and brands each month, particularly in the fashion, homewares and health and beauty sectors.
We provide several value-added services, including returns, fulfilment and lettershop, and we have acquired several companies to enhance our digital services, including ESW (formerly eshopworld) which is an e-commerce software business, and invested in Anchanto, a B2B SaaS company for warehouse management, omni-channel retail management.
How has the business grown since it started and how have you ensured growth?
In recent years we have taken big steps to achieve growth through acquisitions and strategic partnerships, as well as organic growth.
Asia Pacific is a priority growth market. Global e-commerce players and big brands are looking for routes into South Asia and the wider APAC region and seeking logistics partners who can bring their expansion strategies to life. Key growth markets include Australia, Singapore, Vietnam, South Korea, Malaysia, India and Thailand.
Since 2018 we have been investing in facilities in Singapore to provide e-tailers with a gateway to the region. It can be especially attractive to brands manufacturing products in this part of the world. Also, we are leveraging our investment in our partner company Anchanto, so that brands can easily launch on regional digital marketplaces and trade through their own websites.
I took up my current role at Asendia three years ago, just before the pandemic hit the global scenario, so naturally, plans have been affected by that disruption to global business and supply chains. Now in 2022, we are pushing forward with growth plans.
We ensure growth takes off by solving major logistical and operational problems for our retail clients. Working with retailers we are focusing on localising the language experience to suit end customers, conscious that this growing cross-border trade is a vital market driver and central to everyone's future success.
What has your own career looked like so far?
I have been CEO of South Asia since March 2020. I have worked in the postal and parcel industry for 20 years holding senior management roles in consultancy, sales, commercial and business development. After my first experience of the cross-border e-commerce market in 2009 with DHL, I joined DPD Group in 2012 to become the Business Director for DPD Global Solutions. I have built innovative cross-border B2C delivery solutions to help the largest e-commerce brands expand globally including for the Asian and US markets.
Today I oversee 60 employees in Asendia Singapore. We have also expanded the team in Europe to support the West-to-East Initiative. This team is dedicated to supporting European retailers who are looking to enter and grow into the APAC region.
What have been some of the business highlights from the last 12 months, such as the launch of West-to-East?
We're helping brands grasp the West-to-East e-commerce trading opportunity. Supporting this specifically, Asendia's West-to-East initiative in Singapore provides a one-stop-shop for supply chain fulfilment into the region, combined with essential 'digital enablement' services, such as social marketing and customer communication, required for Western brands to meet the expectations of digitally advanced audiences.
More and more brands in Europe are looking to this market for growth opportunities. There will be an increase in West-to-East imports of products driven by demand from young consumers in Malaysia, Indonesia and Cambodia, for example. But there are also opportunities for domestic brands that want to sell to wider audiences, in South-East Asia and beyond to the US and the UK, Australia, India.
Asendia's West-to-East initiative will help Western brands master country-specific online marketplaces, social commerce, localised payment, fulfilment and customer service communications.
What are some of the key challenges your end users are experiencing and how are you addressing these?
The landscape for cross-border e-commerce has changed drastically over the last 12 months affected by the pandemic, as well as new customs rules in UK since Brexit, in the USA with Stop Act and Europe with IOSS. With these complications, it has become impossible for brands to operate their e-commerce from a single global distribution centre and this has created the requirement for regional warehouses.
The pandemic has put pressure on supply chains between supplies of product (time and costs) and delivery to shoppers. For us as a business, we offer advice and work collaboratively with partners to find alternative routes if necessary. Also, IT is key so that we can provide agile solutions to our customers and multiple delivery solutions with fast turnaround. We are devising new ways to reach overseas destinations on behalf of our clients.
How has your organisation adapted over the last 18 months?
Currently, to cope with supply chain bottlenecks and lack of capacity, logistics suppliers must be highly flexible, creative and knowledgeable about global transport routes. This is exactly how we have proceeded since 2020.
We have also forged ahead with timely problem-solving services for our clients. We launched the e-PAQ range of e-commerce delivery services to meet different customer expectations. e-PAQ has four tiers, catering to shoppers' delivery needs, with a range of criteria based on speed, price, format, weight and other features. These are e-PAQ Standard, e-PAQ Plus, e-PAQ Select and e-PAQ Elite.
What are your key goals for the next 12 months and how do you plan your forward strategy?
We want to further strengthen our position in Singapore as a regional operation to support the development of our customers, combining with local presence where necessary.
We will also develop our gateway to Oceania with a new partner to better fulfil deliveries to shoppers in Australia particularly. Australians are buying from worldwide brands and Singapore is ideally located from a supply chain perspective with an increasing number of flights between the two countries. This will enable us to reduce our transit times for Australian shoppers, building a strong corridor.
We shall not forget the opportunities arising from the wider Group La Poste companies with DTDC in India and Ninja Van in the South-East Asia region; the two courier services being key operators in their respective markets.
How important is technology to your own business for ensuring ability to scale and how do you plan to grow the business further?
As mentioned earlier, we have proactively invested in companies because of their dynamic leadership and trailblazing technology, helping us to build new solutions for international parcel delivery and customer service.
For instance, in 2020, Asendia became a shareholder of Anchanto. It helps brands streamline and manage highly successful end-to-end e-commerce operations with e-commerce logistics and multichannel selling, so together we have huge plans for the coming years.
By embracing technology, partnering with leading tech companies and training our people to high levels as they adapt to new systems, we will remain at the cutting edge and stay competitive and ready for future challenges.
Click below to share this article