The lifestyle changes driven by the lockdown have prompted more small businesses to radically transform their business processes and they are increasingly looking to technology to assist.
According to a survey from Workbooks, the number of SMEs looking to adopt a CRM system rose by 16% from the previous year and a 30% increase from two years ago.
Such a change has been driven by the need to have better information about their customers and to make it more readily available. During the pandemic, many businesses radically changed their priorities – the survey found that nearly 60% of small businesses have been radically transformed by the pandemic and had changed their priorities.
In particular, there was a new approach to home working. The survey revealed that 76% of the respondents had worked from home. Indeed, most continued to do so – only 16% had gone back to the office – and there are already signs that this situation is likely to continue.
However, this dispersed customer base has caused some degree of difficulty in communication. Not all customer data was available to everyone – a factor that reinforces the need to upgrade corporate systems. If this trend for home working is to continue then it's apparent that there's a need to deploy efficient CRM software.
John Cheney, Workbook's CEO said there was a paradox at play. He said: "Our customers are relying more on the access to data and insight from colleagues and partners and, at the same time, have limited amount of personal interaction. It has therefore become even more important to have a rich and fully functional CRM to draw greater customer insights. "
The growing trend for home working needed to be tied to a more rapid understanding of what customers wanted. There was a need for systems to help companies better react to changes in workflow and demand, allowing any necessary changes to be made by anyone and at any time.
Cheney added that, such was the demand for this type of analysis, there was little surprise in the uptick in CRM deployment.
He said: "The need to get a clear view of their sales and marketing pipeline to deliver the best customer experience has been a major factor in driving this interest."
Companies should be prepared to meet further challenges in the future. The survey found that 51% of respondents reported higher productivity and 32% of them did not want to go back to their previous office-based life.
We asked industry experts from Pipedrive, Oracle NetSuite and Freshworks to tell us how SMEs can get the best out of their CRM tools…
Krishna Panicker, VP Product at Pipedrive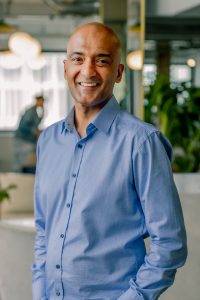 CRM software is commonplace in larger companies but its proliferation into SMEs remains relatively modest. In fact, research shows that 34% of SMEs without CRM software cite resistance to change as an obstacle. In a world that is continually adjusting to the unexpected, the professional teams, businesses and individuals that will excel as we continue to navigate the ongoing pandemic are those willing to embrace agility.
For SMEs, it is imperative that they adopt a CRM system to improve communication between sales staff and customer support teams. Implementing CRM from inception sets businesses up for success from the outset, by establishing a process specifically to help drive sales. Each organisation is different, so determine what will add the best value to your business.
Below I've listed the key features to look out for in a CRM system:
Automation: Often sales teams spend too much time on repetitive tasks, such as manually sending emails to leads or creating follow-up activities. Seek out the CRM software that has a workflow automation feature. This streamlines the sales process by automating mundane tasks and creating a workflow that reduces human error, enabling the tool to handle the important yet otherwise easily forgettable tasks.
Real-time progress tracking: Almost every CRM solution on the market offers reporting of some kind, but often this lacks the right context or what insights can they give. Beyond a typical reporting function, seek out a CRM tool that leaves spreadsheets behind and instead offers customisable reports and interactive dashboards. Track your most important reports and KPIs in one place with visual dashboards to monitor team progress at a glance. Additionally, deliver insightful reports that can help reveal winning patterns and bottlenecks for your team to overcome.
Customisation: With SMEs tight on resources, choose a CRM system that is easy to use and customisable so it can accommodate changes without affecting normal business processes. SMEs are always looking to scale and the CRM solution needs to be able to do that too. Choose a CRM software that can grow to support the more complex processes and application integrations.
CRM can help SMEs to not only increase their rate of success, but to quickly transform it into a larger business. So, take the time to find the right CRM solution. Once you know what you are after, take the plunge and adopt the tool capable of meeting your needs – you won't look back.
Dave Rosenberg, Head of Business Development and Private Equity, EMEA, Oracle NetSuite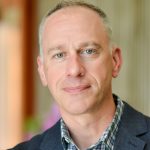 Customer Relationship Management (CRM) software plays a critical role in helping small businesses successfully manage relationships with their customers. It helps improve service efficiency, aid collaboration and helps give businesses reliable insights into customers' behaviour. But before buying a CRM solution there are some important considerations.
For many years, businesses have been purchasing 'best-of-breed' business systems for every function of their organisation – such as CRM for customer service, accounting software for the finance team or an inventory management system for the warehouse team. It makes sense at first because this approach solves the most immediate challenges. But then businesses are left with the complexity and cost of managing multiple standalone systems. The result? Headaches for the different functions, and for senior leadership who want to cast an eye over the whole business.
The issues extend to managing customer relationships as well, with acquiring new customers one of the great barriers for small businesses. Hot products and innovative marketing can go a long way, but outdated, disconnected and dirty data on existing customers can create issues – not only holding on to existing customers – but also finding new ones.
With CRM data spread across sales spreadsheets, standalone financial systems and other applications, there is no way to know which data is most current, accurate and reliable. Customer abandonment figures rise as potential customers look to other companies that understand their entire experience across order history, billing and customer service.
When used in the context of wider business management or enterprise resource planning (ERP) software, an integrated CRM system helps provide a single, usable repository of key customer data. Although different parts of the organisation use CRM in different ways, everybody can potentially benefit from having access to one central place to access all the available details on customers and prospects.
Integrated CRM helps a business manage the complete customer lifecycle – from lead all the way through opportunity, quote, sales order, fulfilment, renewal, upsell and support. For many small businesses seeking growth, it's time to look at CRM as one cog in the overall business management machine.
Simon Johnson, General Manager, UK and Ireland, Freshworks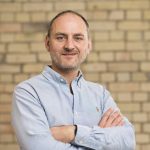 A small business CRM is a software solution designed for growing businesses to organise and maintain their customer data in a single location. Unlike bulky enterprise CRM solutions, small business software is easy to set up, simple to use and has functionalities designed to support business growth.
For SMEs to get the most out of their CRM system, they need to set clearly defined business objectives and select a CRM tool that will best help the business meet its targets. CRM software allows sales teams to focus on maximum productivity and selling by minimising data entry and automating manual processes.
Providing its customers with a speedy and hassle-free experience is key for any ambitious SME. Business owners certainly don't want to miss out on converting their website visitors when they are trying to expand their company, so live chat is an indispensable sales tool on a business website. This is where an integrated CRM system is crucial as it helps those within the business converse with website visitors directly from the CRM, without having to switch between two applications. All customer data can be captured to help build a profile within the CRM system.
Buyer context is another very important aspect for SMEs hoping to thrive in the current market. One of the main reasons for sales conversations failing is when the sales team don't have insight into their buyer's behaviour. So, increasing knowledge of the lead's interest in the business helps to enrich the customer profile and provide greater insights into their buying behaviour.
The right CRM tool should act as an extension of the business's sales team, helping to build a comprehensive view of the customer and support in converting into sales leads. As a business grows, having a CRM partner is essential.
Click below to share this article