Many businesses will have felt the impact of the COVID-19 pandemic during the last year – whether through accelerated digitalisation efforts, budgetary pressures or rapid expansion. One element which has always been core to a company's strategic objectives is its customer relationships, with CRM tools helping organisations to keep a razor-sharp focus on this. Industry experts from Salesforce and SAP offer their insights into how SMEs can get the very best out of their CRM tools.
The fourth edition of Salesforce's Small and Medium Business Trends Report analyses the responses of more than 2,300 small and medium-sized business owners and leaders. Alexis Andreieff, Senior Regional Vice President – SMB, Mediterranean, Middle East and Africa, Salesforce, shares some key report insights: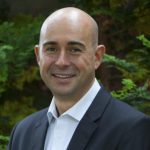 Business as usual has been anything but 'usual' over the past six months.
In early 2020, as the global economy thrived, most small- and medium-sized business (SMB) leaders were focused on how to win new customers and access capital. But, the onset of COVID-19 brought new challenges, including a health and economic crisis. As a result, SMB leaders have had to adapt, but a surprising number remain optimistic about the future of their businesses while navigating uncertainty.
Today, we released the fourth edition of the Small and Medium Business Trends Report. The report looks at how 2,300+ global SMBs are evolving in the midst of so much change. These include SMBs from the Philippines, Singapore and Thailand. We had the unique opportunity to survey these business leaders in March 2020 and again in August 2020. Obviously, a lot has happened during those months.
The report shows how much SMBs have shifted their business operations over the past six months. These insights can help SMB leaders adapt and prepare for the next normal as the business landscape continues to deal with the pandemic.
Here's a look at what's changed for SMBs between March and August:
Businesses are doubling down on customer communications
It's more challenging than ever to meet customer expectations. All businesses have to worry more about safety and clean work environments, meeting local health mandates and offering contactless service. Implementing these measures is one thing but making customers aware of them is another. So, it's no surprise that 55% of the SMB businesses surveyed are more careful about how they communicate with customers – and almost half have expanded the ways customers can get in touch with them.
Unsurprisingly, SMBs are leaning into technology to keep customers close. Over half of growing SMBs say tech drives their customer interactions or customer base growth. SMBs now lean into customer-focused tech in all kinds of ways, from offering online ordering for kerbside pickup or delivery, to putting more focus on email and social media messaging. We also see a continued embrace of business technologies like customer relationship management (CRM). SMB leaders who use CRM cited delivering better and faster customer service as the technology's biggest benefit.
Malaysia-based property development company Myra is using CRM technology to improve customer interactions. Managing complex customer journeys was difficult with the company's cumbersome paper-based CRM. Ken Goh, Head of Marketing at Myra, knew that Digital Transformation was the way forward. He said: "With Salesforce, we are now able to act more as a consultant than a standard property developer. We can provide advice and support throughout the entire customer journey – from finance to interior design."
Growing SMBs are accelerating their use of technology, but use fewer apps
The pandemic is also driving those able to invest, to consider ways tech can help shape their future for the better. Growing SMBs, in particular, focus on three key areas where technology can help: Customer interactions, workflows and internal communications.
What's really interesting is businesses are using fewer apps to get more done – and they'd love to use even fewer. The average number of apps SMBs use to run their business dropped over the past year. This coincides with a 24% increase since 2019 in SMBs' use of a CRM system.
How can SMEs get the best out of their CRM systems?
Didier Uljasz, Director – Industry Advisory, SAP Middle East South, explains how SMEs can make the most out of their systems: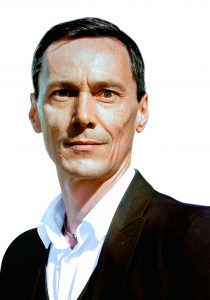 Many SMEs still use Excel spreadsheets and even sometimes paper notebooks to 'store' customers data and/or use personal email addresses or phone numbers to interact with their customers. That gives more than a glimpse of the benefits these companies could get by implementing a CRM solution in one or all of its areas of application: Sales, service and marketing.
More concretely, you can, for instance, expect up to a 30% increase in net sales and a 5% increase in customer satisfaction using the right CRM solutions, according to the SAP benchmarks for a retail company implementing SAP marketing, SAP Sales, SAP Service solutions.
Moreover, customer data regulation laws create an increasing risk for these companies with regards to reputation, compliance and fines that are not digital. Last, but not least, customers have new expectations or in fact, new standards regarding the brands – brand size does not matter, customer experience does.
On the other hand, CRM solutions have reached a high level of maturity. Major software providers have solid solutions that are natively connected to their back-bone solution (ERP) and cloud solutions, which offer more flexibility and a business model in line with SMEs' expectations.
All the above create the ideal conditions of a case for change for these SMEs. But for these business benefits to become a reality, and for the above risks to be really mitigated, SMEs should follow these basic golden rules:
Make the right choice
Manage it as a transformational project for your company
Drive it through the value
Make the right choice
To find the right solution, companies usually start by defining their needs and then check the level of coverage offered by each selected solution. As SMEs do not have the same capability as multinationals to scale up a new technology, afford an expensive systems integrator partner or mobilise a huge internal team to support the project, they must consider other criteria during their selection process: Effort to integrate the solution to their existing IT landscape, simplicity of running the application and, more generally, its total cost of ownership.
Manage it as a transformational project for your company
After choosing the right solution, then comes the time to implement it. Scheduling training is a must, but it's not sufficient. Appointing a 'champion' to own this transformation, and later on the CRM product itself, monitoring the adoption on a regular basis, reviewing and adapting your business processes and more broadly rethinking the way the impacted teams work, are at the tip of the best practices list.
Drive it through the value
You have the right tool and a proper change management plan, so what can still be missing? The right KPI. The value your company can expect by implementing this/these solution(s). As a start, build a business case and be as realistic as possible.
If needed, create several scenarios to help you in defining what your company can afford and when the breakeven will happen. But a business case should not be only in support of your initial decision. The business case is a tool that will help you, all along the project journey, to monitor your performance and identify room for improvement. Too many business cases are forgotten the day the management approves the investment.
If you follow the above, there's no doubt you'll soon create a competitive advantage and outperform the competition.
Click below to share this article