Gartner has announced the top strategic technology trends that organisations need to explore in 2022. Analysts presented their findings during Gartner IT Symposium/Xpo Americas.
"With CEOs and boards striving to find growth through direct digital connections with customers, CIOs' priorities must reflect the same business imperatives, which run through each of Gartner's top strategic tech trends for 2022," said David Groombridge, Research Vice President at Gartner.
"CIOs must find the IT force multipliers to enable growth and innovation, and create scalable, resilient technical foundations whose scalability will free cash for digital investments. These imperatives form the three themes of this year's trends: engineering trust, sculpting change and accelerating growth."
The top strategic technology trends for 2022 are:
Generative Artificial Intelligence (AI): can be used for a range of activities such as creating software code, facilitating drug development and targeted marketing, but also misused for scams, fraud, political disinformation, forged identities and more.
Data fabric: can simplify an organisation's data integration infrastructure and create a scalable architecture that reduces the technical debt seen in most D&A teams due to rising integration challenges.
Distributed enterprise: with the rise in remote and hybrid working patterns, traditional office-centric organisations are evolving into distributed enterprises comprised of geographically dispersed workers.
Cloud-native platforms (CNPs): uses the core capabilities of cloud computing to provide scalable and elastic IT-related capabilities 'as-a-service' to technology creators using Internet technologies, delivering faster time to value and reduced costs.
Autonomic systems: self-managing physical or software systems that learn from their environments.
Decision Intelligence (DI): a practical discipline used to improve decision making by explicitly understanding and engineering how decisions are made, and outcomes evaluated, managed and improved by feedback.
Composable applications: empower adaptability.
Hyperautomation: enables accelerated growth and business resilience by rapidly identifying, vetting and automating as many processes as possible.
Privacy-enhancing computation (PEC): protects personal and sensitive information at a data, software or hardware level – securely share, pool and analyse data without compromising confidentiality or privacy.
Cybersecurity mesh: Cybersecurity Mesh Architecture helps provide an integrated security structure and posture to secure all assets, regardless of location.
AI engineering: an integrated approach for operationalising AI models.
Total experience (TX): a business strategy that combines the disciplines of customer experience (CX), employee experience (EX), user experience (UX) and multiexperience (MX).
This year's top strategic technology trends highlight those trends that will drive significant disruption and opportunity over the next five to 10 years.
Intelligent SME.tech spoke to industry experts from across different regions to find out which technologies SMEs should be prioritising as we head into the new year.
Anand Venkatraman, VP & GM of Freshworks APAC & MEA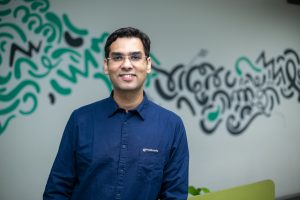 Over the last 18 months, we have witnessed an unprecedented change in the way customers engage with businesses. Digital channels have taken precedence and even business users now demand 'consumer-like' convenience when engaging with organisations. While increasing the pressure on all businesses, this plays to the advantage of SMEs. Exceptional customer service has always been the hallmark of successful small and medium enterprises – enabling them to differentiate themselves from large enterprises and command higher prices.
As accelerated digitalisation drives further increase in customer expectations, SMEs that invest in CX technologies will gain an advantage. Of course, with budget, resource and skills constraints, how SMEs achieve customer satisfaction differs from their enterprise counterparts. Every piece of technology they employ must be focused and effective in creating value. The right customer service platform can help even a small team deliver outstanding customer service that exceeds the service large companies provide.
Key components of this technology environment include:
Unified customer journey: SMEs need to ensure a consistent and continuous service experience for their customers even as they transition across touch points such as social media, phone, email or chat. A unified CX platform is perhaps the most important element of an effective customer service strategy.
360-degree customer view: Maintaining complete and accurate customer records enables small businesses to understand the bigger picture of their customers' needs so they can foster long-term customer relationships. A unified view of the comprehensive customer journey that's updated in real-time also enables all teams – from customer facing agents, to back-office experts to better address the customer's needs.
Basic processes and workflows: Small companies don't need complex workflows. They need simple processes for consistency and to enable small teams to manage multiple activities simultaneously so customer requests don't fall through the gaps.
Collating frequent customer requests: Customer feedback is an invaluable tool for SMBs. Capturing known issues with products, services and business processes enables the company to set reasonable expectations with customers as they work through the continuous-improvement process to enhance service. Identifying the most common request can also help build a knowledge base which can reduce mean time to resolution and ensure consistent, high-quality service.
Employee experience tools: A final piece of the CX puzzle is employee experience as productive, satisfied employees deliver better customer engagements. While significant investments have been made in equipping employees with the digital tools, it is only when these tools are intuitive and effective that they will see broad acceptance, and therefore have the greatest impact on employee experience.
In summary, while the precise solutions SMEs deploy will depend on their progress along the digital maturity curve, the north star of their technology roadmap should be an unwavering commitment to delivering exceptional customer and employee experiences.
Chris Spratling, Founder of Chalkhill Blue consultants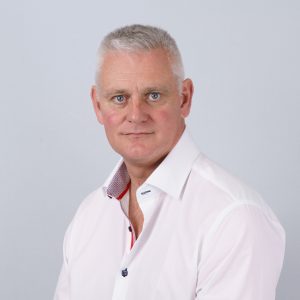 The beginning of 2022 feels like the start of a new chapter for many companies. There will be challenges ahead, but they're more likely to be ones leaders are used to dealing with, such as boosting profitability and attracting staff. In doing so, they're going to need the right software. The question is, what should take priority?
Enterprise Resource Planning
The first challenge on the horizon is the need to increase organisational profitability. This calls for insight and data about the way businesses operate so processes can be improved. Enterprise Resource Planning (ERP) software can support this by showing how all resources and functions fit together, spanning finance, supply chain, manufacturing, sales, distribution and more. Acumatica and Epicor are good places to look.
Accounting and forecasting
Strengthening cashflow is a major priority for businesses. Central to this is strong financial management software, which includes accounting and invoicing to help you pay bills, invoice, manage expenses, connect to bank accounts, run payroll and accept payments. QuickBooks and Dext are well-known vendors.
Accessing and exploiting new customers and markets has been highlighted as an area for attention. This calls for strategic planning to find new markets with few or no competitors. Once identified, marketing, sales, customer service and CRM software is vital. Freshsales and Zendesk could help.
Boosting productivity has always been a challenge for UK businesses. The pandemic has taught us how to use software such as Teams and Zoom. Firms need to expand their use to take advantage of things like Microsoft 365 which can offer productivity scores and ways of helping teams collaborate – wherever they are. Other choices include Asana, Monday and Slack.
It's no secret that the UK is going through one of the biggest skills shortages for years. Investing in talent management software is important for larger firms. This enables HR to track and manage the recruitment, development and performance of employees and candidates. Smaller businesses should focus on partnering with the major recruitment platforms to cast their nets as widely as possible. Try Job Site or Indeed.
While technology is only as good as the business and people using it, armed with the correct tools, firms can face the future with confidence and thrive.
Vikram Subramanian,Vice President, Solutions and Advisory, Simeio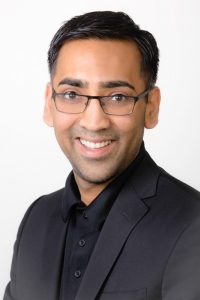 2021 has witnessed more than 1,200 data breaches thus far, so prioritising technologies that will protect against breaches is not just an option or nice to have, but a top priority for organisations. Safeguarding the way data and information is accessed should be the number one priority for SMEs and developing a strategy first then adopting the technology is the way to go.
Recent hacks have made it evident that Privileged Access Management (PAM) is critical to protect from loss of data. It is the central store for non-human and admin IDs. The days of PAM only being used for storing admin passwords are far gone. From playing a critical role in application development in general and DevOps, PAM has experienced many new avenues of use cases like secrets management. One of the gaps that I observe is social media accounts for enterprises not being protected using PAM. If these accounts are hacked, it could create a slew of brand equity issues for enterprises.
SMEs need to consider and familiarise themselves with access management technologies like passwordless solutions, protocols, SSO and MFAs and their roles in tightening the security management of infrastructure, data and information. When engaging with customer data and information, SMEs need to consider technologies that help manage customer consent. Customer Identity and Access Management (CIAM) technologies preserve consent for every transaction and protocols like open banking and user-managed access. Therefore, those should be a critical part of strategic planning when developing an environment engaging customers.
Technologies that support API governance are another area often ignored and its value undermined. It helps in putting controls – compensatory or preventive – in connected environments where data is exposed externally but has not been put in place by many enterprises.
To summarise, security technologies that SMEs should prioritise are remote access technologies, technologies that enable collaboration, SIM and Soar UEDA Technologies, passwordless and decentralised identities technologies, and API management and governance should form the core of security-related technologies.
Additionally, let's not undermine products or technologies that protect, assign and govern the access around human and non-human IDs. Non-human IDs will become more significant, just as the sophistication of cyberattacks is expected to increase.
Yuen Pin Yeap, CEO at NeuShield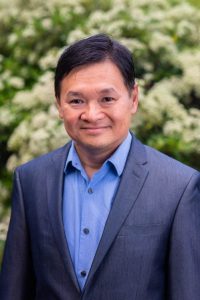 To keep the business thriving, most small business owners wear different hats and do everything from taking out the trash to determining company strategy. Luckily, due to the advancement of the Internet and related technologies, many company operations have been automated, thus increasing productivity and reducing costs.
However, there is a sinister side of technology and the connected world that small businesses live in which are often overlooked; the convenience of having everything online means businesses can be targeted remotely by cybercriminals, often by ransomware attacks that extort money from its victims.
Ransomware is a type of malware that locks and encrypts data when deployed on the target computers. Victims are typically asked to pay a ransom before the hackers unlock the ransomed data. According to the DHS, about 50%-75% of ransomware victims are comprised of small business. Crooks target small businesses because they normally are not aware of the dangers of ransomware attacks and most don't have a fully staffed IT department to install security solutions to deter cyberattacks. Many also lack the knowledge that it only takes an untrained employee one simple click on a phishing email to set off a whole chain of attacks on the company.
Although there is no silver bullet to block ransomware, there are many actions that SMB can take to mitigate the risks and minimise the damages once the inevitable attacks occur. To start, it is important to backup all important data onto offline devices. Secondly, SMBs needs to make sure all computer devices are protected by an endpoint security solution and regularly update with the latest patches and up-to-date signatures. This will stop most casual and previously known attacks. But, for the more targeted or zero-day attacks, SMBs will need to have a robust recovery plan once systems are compromised.
A good backup solution is the most basic ransomware recovery tool. Nevertheless, backup is often not sufficient to bring the company back online quickly and restoring down computers from backup may take days, or even weeks. It is critical to have a recovery system that can clean up ransomware and restore data in all systems quickly. If the business finds the steps of protecting digital assets too overwhelming and difficult to follow, they can hire a consulting firm or a Managed Security Service to manage and train the employees and operate the security systems for them.
Farhad Suleman, CEO, Simpli Connect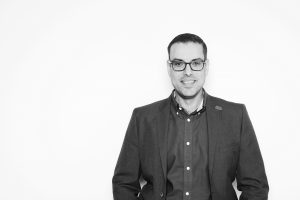 There are a plethora of technologies that businesses have to choose from today, however, I feel that there are five key technological areas that businesses should be focussing their attention on in 2022 and beyond. These key areas will set businesses apart and will also help to ensure long term longevity, survival and dynamism.
The first area is digital enablement, which is a process of streamlining business operations using a variety of digital solutions. This indirectly implies Digital Transformation, however, in its truest sense, digital enablement is a way to build organisational capabilities to support the increasingly discerning, digital and on-demand customer. By focusing on the end customer and their needs and how to streamline meeting these needs efficiently, it will inevitably translate into accelerated organisational growth.
One must not lose sight of the importance of creating trust in a digital world. Customers can be very precisely targeted using digital tools based on demographics, however how do you gain and retain trust? Customers must know that their data is safe with you and consent to you having it. They must also feel that your digital platform is safe to transact on when it comes to any kind of purchasing.
We all know that change is a constant – do you have contingencies in place for unprecedented events? Are your products and services evolving to meet changing needs? Organisations must ensure that they have systems and processes in place to support new on demand customers and fulfil their needs. This goes hand in hand with scenario planning, disaster management and digital enablement.
To date the Internet is the largest decentralised communication system created. Looking ahead to Web 3.0, humans, machines and businesses will be able to trade value, information and work with global counterparties they don't know or trust, without an intermediary. As it stands, the Internet can be seen to be trustless, self-governing, distributed and permissionless. So, I view Web 3.0 as the fourth technology that will change the way businesses operate.
Finally, Decentralised Autonomous Organisations (DAOs) turn the traditional organisational structure on its head by offering real, equitable and agile frameworks for the companies of the future. Businesses looking to scale could use tokenisation to get stakeholders on board to build the company and share in the decision making, profits and ultimately the future of the company. Free from traditional Venture Capital (VC) or Private Equity (PE) funding and the associated constraints.
Julien Fouriot, Sales Director for Africa, Crosscall
Mobile technologies could well be the levers that accelerate economic growth on the continent. Despite the economic devastation caused by the COVID-19 pandemic on African economies there is no doubt that the continent has the potential to recover given the fact that with a large youth population it promises to be a major consumption market in the years ahead with significant capacity for growth. In the continent's favour is the fact that it is mobile-phone enabled. Mobile and Fourth Industrial Revolution (4IR) technologies represent a unique opportunity for African countries to leapfrog certain development hurdles. Throughout the continent, there is a growing realisation that new technologies must be developed for mobile given that it is the device most of the continent's citizens have access to. For its part, the agricultural sector is already harnessing mobile and digital technologies to improve productivity, using smartphones to access crucial information and data, including trading opportunities.
Digital technologies will also be utilised to provide improved services. Technologies that ensure that communications are transmitted with high reliability, fluidity, quality of service and reachability, even when the mobile network is absent or saturated should be an important priority for businesses.
Most importantly, choose your equipment well. Companies are now aware that choosing sustainable mobility solutions allows them to be in line with current environmental issues and better control their expenses by being part of a rational economic model. It is important to consider the cost of a piece of equipment in its entirety and not to underestimate the indirect costs. A broken phone, in addition to representing an additional expense linked to its repair or replacement, means an employee who is not operational and therefore a significant loss of productivity for the company. The formalisation of what is now a general global shift into sustainable supply chain management and more environmentally friendly business practices and consumer behaviours is growing in impetus. At Crosscall, each and every idea, decision and action is carefully considered from a sustainability and responsibility point of view. From the design to the final packaging, nothing is left to chance when it comes to ensuring the durability and longevity of our products. Based on this commitment, we now offer products with a three-year warranty to stay with you even longer.
Click below to share this article